Never ignore any minor/major issues of your brake and clutch because it can endanger your safety and security.
You must keep brake and clutches in an up-to-date condition.
If you observe slippage, noise, pedal pulsation while operating brake and clutch system, you need to immediately get your brake and clutch repaired.
We provide following brake and clutch services:
Clutch & brake assessment
Clutch & brake repair
Clutch & brake sales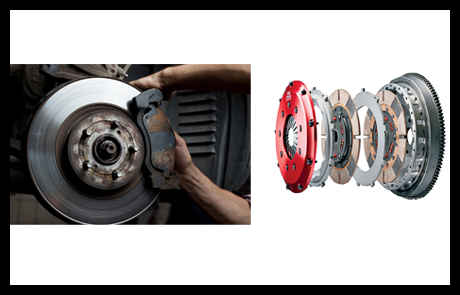 Our Clutch repair services include:
 Clutch plate relining
Clutch hydraulic repairs
Clutch servo repairs flywheel grinding
Clutch rebuilding
Our Brake repair services include:
On-car disc rotor machining
Brake drum machining
Disc rotor machining
Brake valve repairs
Re-sleeve stainless steel cylinder repairs
Brake shoe relining and cleaning
We never compromise on your safety that's why we use quality devices such as clutch kits and components, brake components, and ignition leads.